Chicago
Chicago is such a beautiful city! I was dying to visit since I was a sophomore in high school (I know- a realllly long time). My boyfriend Angel and I went to Chicago last week for a couple of days and we loved it. There's so much to do, so much to eat, but so little time! We were able to do some touristy things and some not so touristy things. Since Chicago is a city, and we are from a city, it was easy to figure out the train system and how to get around fast.
One of my favorite things about Chicago is how much CLEANER it is compared to NYC. Yes, there were a few homeless people we saw there, but they were just so chill and they didn't have their stuff all over the place like the homeless people in NYC. The people were nice and it was just good vibes all around.
The train was $3 for a single ride which included transfers, and the city bikes were $3 for a single ride or $15 for 24 hours.
The options for food are endless! My goodness! I didn't take pictures of all the food we tried because we totally pigged out and I just wanted to eat.
My favorite dishes were mostly breakfast meals. We went to a restaurant called Yolk most mornings. Their pancake of the month is Cinnamon Toast Crunch Pancakes. Delicious! We also went to a place called Brunch where we ordered the Fruity Pebbles French Toast, Tres Leche Pancakes and the Bruch's Back to Bed Morning Sammy. OMG! TO DIE FOR! We had dinner once at Joe's Stone Crab and ordered a Seafood Pasta. It was so gooood.
We hit up this one spot called Three Dots and a Dash. The drinks were so cute and so good! The entrance has a similar vibe to the Paris catacombs, which was awesome! Inside it was the cutest Tiki theme. I recommend checking this place out if you're willing to splurge a little.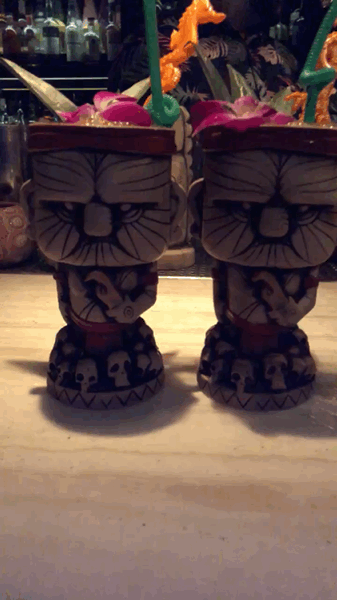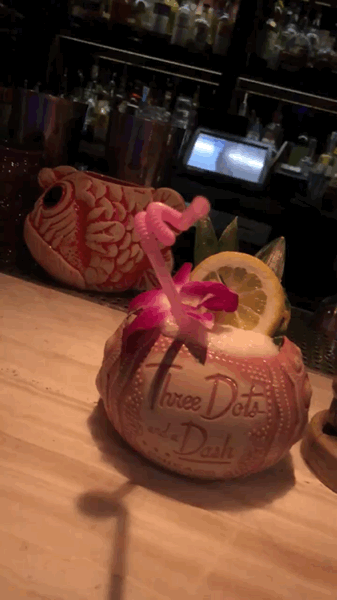 I did my nails in Chicago! I paid $15 for a manicure (even though I had my own nail polish) and apparently, every single nail salon has an appointment. I went to about 8 different nail salons and they were all the same. You need to have an appointment or the next availability was in either an hour or an hour and ½, even if no one was there! Maybe it's my NYC hustle mentality that made me think if a customer walks into your nail salon willing to pay you right then and there, why ask them to come back if your nail appointment hasn't shown up and the appointment isn't for another 20-30 minutes? Plus manicures take like 10 minutes, minus the drying time of course.

Let's appreciate the architecture and art Chicago has real quick. They have some of the most stunning building designs I've seen! There are so many different pieces of artwork in the most random places, I love it.
The hotel we stayed at is called the Congress Hotel. It was built in 1893. Our view from our hotel room was amazing. We were able to see the Buckingham fountain from our room! The bed was super comfy, the room was spacious and I would definitely say that it was one of the most comfortable hotels I've been to.
We did go see the famous bean, but it was packed and we weren't able to take any pictures.
The Clarence F. Buckingham Fountain is beautiful! This is one of the worlds largest fountains that was gifted from Kate Buckingham to honor her late brother Clarence Buckingham. The design was inspired by the Bassin De Latone at the Versailles Palace near Paris, France.
Here are a few random pictures we got while roaming around the city.
Be careful when crossing the streets in Chicago. Once that light turns green, the cars are OUT! They don't care if you're in the middle of the road. Uber and Lyft were easy to get at any location we went to.
Overall, my experience in Chicago was great. I was able to experience the city life in a completely different way and I loved it. Chicago is definitely a city I would see myself living in for some time if I were to move out of NYC.
Have you been to Chicago? If so, how did you like it? Comment below and let me know your experience.
xoxo Liza